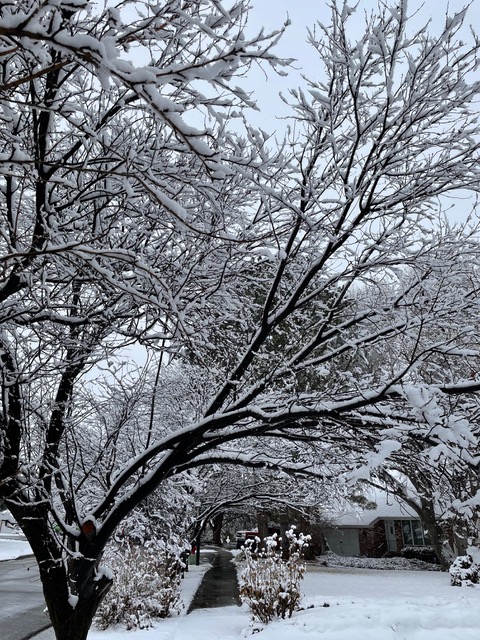 February is the month of love, and I'm lucky I was able to spend Valentine's Day in Utah with my husband and son. It's been snowing a lot in Salt Lake City, a layer of fine white powder blanketing the streets with beauty and wonder. I took a photo of this tree imagining it's a mulberry tree in snow, a "white mulberry" of sorts. White Mulberry happens to be the title of my novel-in-progress, only it refers to a white mulberry tree in 1928 Japan-occupied Korea. I love that this species of tree offers so much but demands so little in return, like my protagonist who had to survive in lean times.
As I think about love and writing this month, I realize how much my book is about the human need for love. The main character Miyoung, based on my grandmother, was able to find strength in love from her mother, sister, husband and son. She learned to love others too, even though she feared it might lead to heartache. When I look at what my grandmother's story represents, a big part is the idea that love makes us stronger. And during these unprecedented times, love can make a difference in helping us persevere.
In White Mulberry, a spirited girl named Miyoung believes that love doesn't exist and that arranged marriages are bad. Born to a poor, broken family in Korea during the Japanese Occupation, she faces the prospect of an unwanted arranged marriage and a dead-end future. From the branches of her favorite white mulberry tree where she is free to be herself, she dreams of a different future. When she receives an opportunity to study in Japan, she defies her station in life and earns her way there with the help of a kind, Christian teacher.
Moving to Kyoto and living with her older sister is not the brighter future she imagined, and she begins to shun relationships. In a country hostile to Koreans, she changes her name to Miyoko and hides her identity to fit in, causing loneliness and shame. Being separated from her childhood home hardens her, until she meets Hyukman—an idealistic, lawyer-to-be, who opens her eyes to the possibility of romantic love and ignites a passion for justice, changing the course of her life.
Without giving away too much of the story, I will say that tragedy strikes Miyoung's life, and she is left as a single mother who must raise her son alone. Faced with being drafted by the Japanese army as a nurse in WWII and the possibility that she might lose her son too, Miyoung must decide her and her son's fate.
My draft manuscript is in the hands of a few trusted beta-readers now, and I hope they will see Miyoung as the amazing woman I do:  caught in the arc of history fighting for love, searching to belong, and challenging societal norms and government authority. Its message that we need love is timely, universal and remarkable—even more so because it's based on a true story.
If my grandmother survived because of love, we can too. Through stories like hers, I learned that I can persevere with the love of family, friends and a spiritual power. Through love, I too can grow hardy and resilient, like a mulberry tree.
How has love helped you during these uncertain times?
Leave a comment on below and let me know.
Pictures that Inspire
What I'm reading…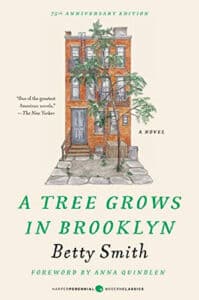 A Tree Grows in Brooklyn – By Betty Smith
My favorite classic book of all time is this timeless tale of an Irish-American girl coming of age in Brooklyn during the turn of the century. In many ways, this book is every girl's story and was the inspiration for my novel, although I wasn't aware of it at the time I started writing. They are both about a girl growing up in poverty and constrained by the options available to her but with an imagination that soared beyond her circumstances. This book was also originally a memoir but was turned into fiction, like mine. The parallels are uncanny, including the title. I am honored to be writing a book that carries forth the message that we all need love, even if it can be heartbreaking at times. There are other books I enjoyed with strong female heroines, like Antonia of My Antonia and Jo of Little Women. But if you haven't read about Francie in A Tree Grows in Brooklyn, or want to read it again, I highly recommend it!