My daughter is a senior in high school and her 18th birthday is just around the corner. I want to share with you a letter that I wrote to her. Let me know if you understand how I feel.
Dear Claire,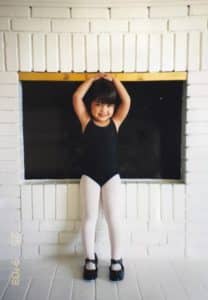 Congratulations on your 18th birthday! This moment is a cause for celebration, but I am filled with mixed emotions. I know you were always on loan to me, as those parenting books said, but now that the time is here, it's very hard for me to give you back. 
You have grown into a stunning young woman with a fiery spirit. You don't like to be labeled or defined, but I think I understand what you are about. You are passionate, driven, creative, and independent. You are as brilliant as your namesake, and yet your heart is fragile. I want to protect you against pain, but know that I can't. You will go out into the world and laugh with new friends, and cry on someone else's shoulder. I won't be there, but I will always be there. You are a part of me, as I am you.
I recognize what your turning 18 means, because I experienced it with your brother. It doesn't get any easier though, even the second time around. In fact, it's excruciating because I anticipate just what is to come – a gaping hole in my heart where you once were:  a little girl who loved to dance to Dancing Dora, devour stories about Eloise and her adventures at the Plaza Hotel, and make pancakes with her dad every weekend.
I am trying to relish the last, first things this year – the last first day of school, the last first football game, the last back to school night. These annual events will disappear and soon be replaced with graduation, first day of college, internships, jobs and so many more wonderful new experiences. I want to stop time. I want to bottle up these events and never let them go.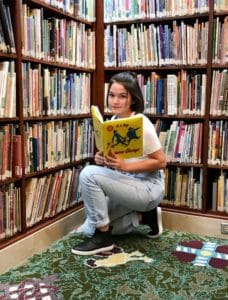 Sometimes when I talk to you about these last first things, or ask you to do something together, you withdraw. You distance yourself from me and tell me you need space to grow up. And you absolutely should be doing that. But having raised you, and knowing the emptiness to come, my instinct is to hold you close. I suspect this might be a difficult time for you too, because I remember the fear and thrill of turning 18 and leaving home for college soon.
You wrote a poem about me this summer that took my breath away. It was about a girl in Korea who died in a fire at age seven, and a girl the same age who became an immigrant in a new land at the same time. The little girl in America was lost, but a new self emerged. I am that girl turned woman, but your journey is just beginning. Your childhood and youth will soon be gone, but your future is wide open, and the opportunities for self-realization yours to grasp.
I can't wait to watch you grow into adulthood. I hope you will be happy and fulfilled and be caring of others. As our relationship evolves, I wish to create moments together that are unique, authentic and personal, as I expect you would want them to be. I may still say and do things that are embarrassing, but I cherish you, and will always love you to the moon and back.
Happy 18th birthday Monkeyshines!
Love,
Mom
Thank you for reading my letter and reflecting on these milestones with me. How have you celebrated special birthdays?