"What do girls do who haven't any mothers to help them through their troubles?" — Louisa May Alcott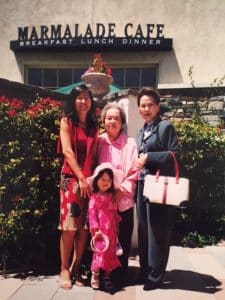 A favorite Mother's Day memory is this photograph of me, my grandmother, my mother, and my daughter taken on Mother's Day in 2003 in front of the old Marmalade Café in Palos Verdes. I love this photo of four generations because my grandmother passed away in 2012 and it's one of the only photos that I have of all of us together.
I am so grateful for the love and guidance of my grandmother, who lived with us growing up, and my mother, who still lives close by. My mother-in-law is 3,000 miles away near Boston but she gives me invaluable advice about about parenting and life. I don't know what I would have done without their unconditional love and support. I hope to be as strong and brave for my own daughter as all my mothers have been for me.
This multi-generational photo will be available online as part of the Your Story is the Peninsula's Story project sponsored by the Palos Verdes Library District's Local History Center. This is an historic event that preserves the photos and memories of life on the Peninsula by scanning and uploading them onto the library archives. I think it's a wonderful opportunity to share the diverse history of all who live here before those stories are lost. I wrote an article about this for the PV News that should be published soon.
Have a wonderful Mother's Day! Do you have a special Mother's Day photo? Please share your Mother's Day memory here. I would love to hear from you!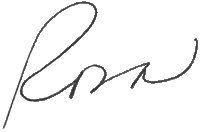 My photo and others are available at this link and I encourage you to attend the next scanning event.