I am nervous and excited to share my first ever digital story about "power." Last week, my movie, along with the stories of six other women in my community, premiered at the Peninsula Center Library as part of Women's History Month.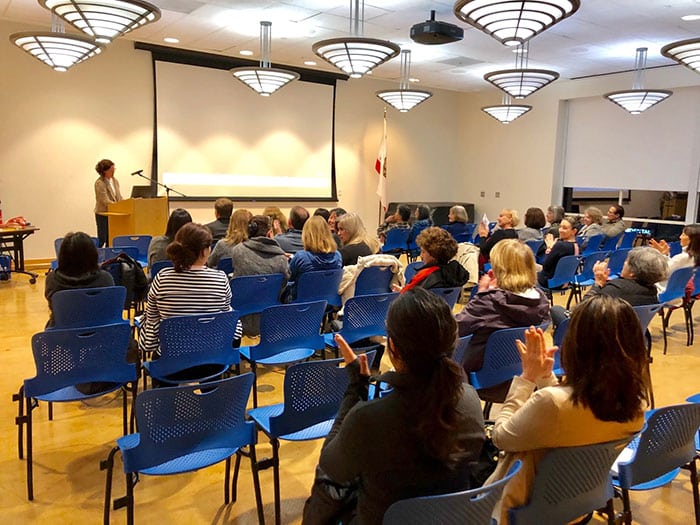 In our own voices, using photographs and other materials, these short films capture how we have struggled with or found power in our lives. I even edited my own story using the online editing tool called WeVideo, adding music, photographs, and documents. It was so much fun when I finally got the hang of it! These stories will be archived in the Local History Center and with the California State Library. Please watch the movies and let me know if you might be interested in sharing your story. It's not too late.
My short film is called "Empowered by a Name." It's about how my daughter changed the course of how I thought about my name. Click the image above to watch.
Hear More Great Stories
Every video shown at the event was worth watching! Here is the program, click any image to see all of the digital stories.
Participate Yourself!
If you are interested in more events celebrating women's history, come join me as I participate in a panel called "What's in a Name" this Saturday, March 16th from 10 am – 12 noon at the Peninsula Center Library Community Room. We will be discussing what our names mean to us and the rest of the world.   Get the details.