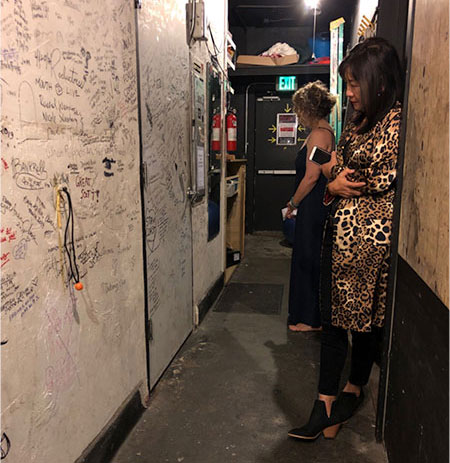 The hallway is dark, the walls filled with scribbles by former performers, and I'm waiting to go on stage. I ask myself, why did I volunteer to put myself out there in front of a packed theater when I could be home doing something safe, like walking my dog? Speaking of dogs, I go over my lines and movements, imitating my mom trying to stop a neighbor's dog from pooping in our yard. My mom didn't speak English so she used body language to communicate. I visualize myself pretending to be my mom:  "Geumanhae!" "Stop!" pinching my nose and squatting.
I am performing in a show called Expressing Motherhood, and I am telling a story of my mom and our life as new immigrants in the early 70's. My parents worked odd jobs, and as a typical eight year-old, I just wanted my family to be like everyone else's. I was ashamed that my mom couldn't speak English and mispronounced words all the time. But my mom's actions demanding that a neighbor stop her dog from going to the bathroom in our ivy bushes changed my view of my mom. Even though she didn't have the language or power to make a difference, I discovered my mom had gumption. And I realized I could have it too.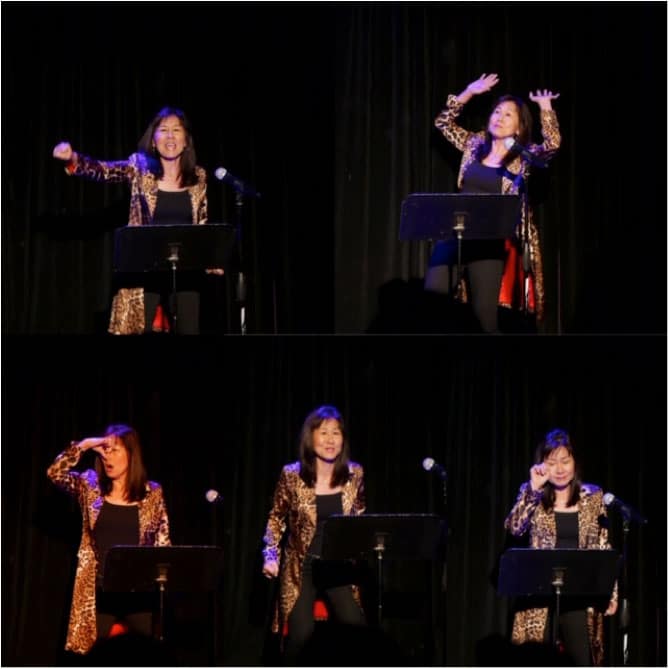 The point is that I learned to face my fears from my mom. She fought for something despite her limitations and she succeeded on her own terms. So as I waited backstage, I imagined my mom deciding to leave the only home she knew at age 36 with three young children in tow to make a better life for her family in a new country. I took a deep breath and willed myself to go out there and do something completely out of my comfort zone, just as she did. My mom watched my performance and cried. Thanks mom!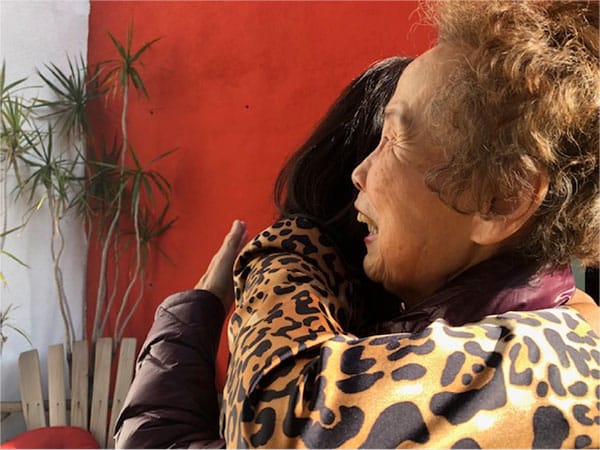 I am grateful to all of my family and friends who encouraged me behind the scenes, and who came out to support me in person and in spirit! I especially want to thank my friend and acting coach Jenn Robbins, who worked with me tirelessly to communicate this story, to invite the audience in. The written word and spoken word are very different, as I quickly learned. We laughed a lot during the process!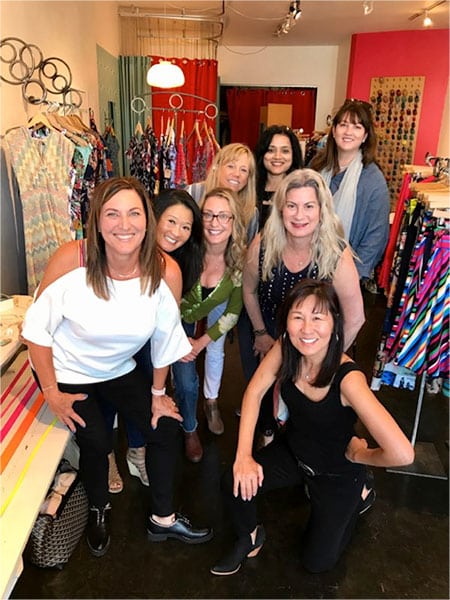 This show was incredible. Kudos to Lindsay Kavet, who has been producing and directing Expressing Motherhood since 2008. She selected each story, decided on the lineup, supplied the background music, and most importantly, believed in us. The stories captured the pain and joy of motherhood and moved us to feel empathy and gratitude. My fellow performers were talented, beautiful and brave. It was a wonderful way to celebrate Mother's Day.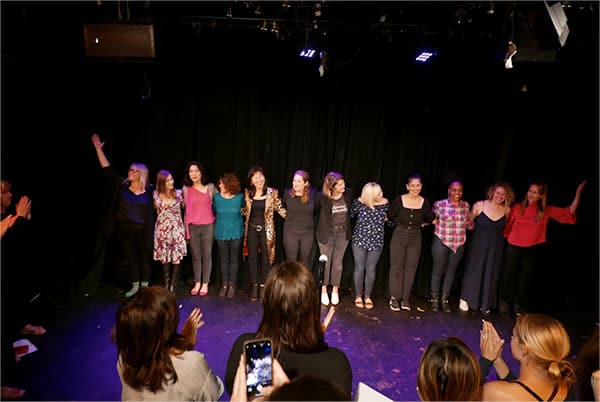 The Expressing Motherhood podcast is on Spotify and iTunes and will feature my performance and others from this cast soon. Please subscribe, listen and leave a review. In the meantime, enjoy these photos and go to my Instagram and Facebook pages for more (thank you to fellow cast members Aleyna Minamoto and Stephanie Wiley for the professional photos!). I got a big laugh when my 19 year-old daughter commented on my Instagram post showing the photos of me in various animated positions and saying "I get it from my mama!"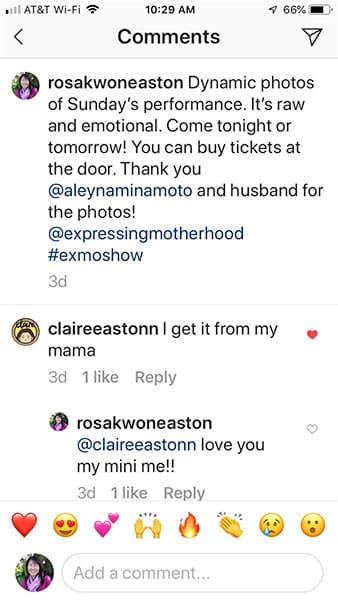 Without further ado, here is a friend's video of my performance (thank you Susan Kim!). Happy Mother's Day!